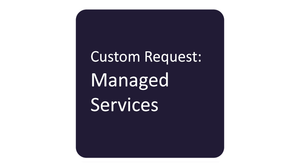 Mind Tools Reactivation Program
Regular price

Price on Application

Sale price

12 Service Credits

Sale
Reactivation and contact update program, segment set up for 'AT_RISK' contacts = 9 credits

Simple form build with setup of up to 5 preferences/ data fields and a confirmation message = 3 credits


Reactivation program

Enrollment: daily/ set days of the week at X time (TBC), for contacts who do not have a web behaviour tracking session in the last 60 days and created_date occurs more than 60 days ago.

Notes for enrollment: we may want to narrow down to contacts who've not visited their login page in the last 60 days - url contains 'mindtools.com/amember/loginmember'.

It's also worth excluding contacts who have opened or clicked any email in the last 60 days - this indicates the audience is engaged. 

Contacts should enroll every day they meet the start criteria, but not if they've been enrolled in the last 180 days.


Update contact data field AT_RISK = Y
Send campaign 1 > wait 5 days > decision = did they reach page URL containing 'mindtools.com/amember/loginmember' since the campaign was sent

Yes = Update contact AT_RISK = N, exit to BAU
No = Send campaign 2

Campaign 2 sent > wait 10 days >

decision = did they 

reach page URL containing '

mindtools.com/amember/loginmember' 

since the campaign was sent

Yes = update contact AT_RISK = N, exit to BAU

No = Send campaign 3

Campaign 3 sent > wait 10 days >

decision = did they 

reach page URL containing '

mindtools.com/amember/loginmember' 

since the campaign was sent

Yes = update contact AT_RISK = N

, exit to BAU

No = send campaign 4

Campaign 4 sent > wait 10 days > decision = decision = did they reach page URL containing 'mindtools.com/amember/loginmember' since the campaign was sent

Yes = update contact AT_RISK = N

, exit to BAU

No = do not update contact, keep as AT_RISK = Y, exit to BAU


*Optional - add contacts to Google Adwords or FB audience for further retargeting if extensions are present in the account - client to confirm 

Campaign suggestions

Campaign 1: 'we miss you' include latest updates 

Campaign 2: some user generated content such as reviews or social posts 

Campaign 3: communications capture email - includes link to form build

Campaign 4: popular and new resources available 



Contact update program


A simple program that checks if a contact has reached page url containing 

'

mindtools.com/amember/loginmember' in the last 90 days. If yes, set AT_RISK = N, if no, set AT_RISK = Y



Form build


Simple form build with basic branding, containing email (required to map responses), any existing data fields such as Firstname
Creation of up to 5 Marketing Preferences or data fields
Application of confirmation text on form completion



Segments setup

Segments for AT_RISK is Y, and N
Segments for preferences created
Client will be supplying campaigns - these may be done at a later stage. For testing purposes we will use placeholder campaigns.
Client to confirm questions and data fields for communications capture form, and any additional form copy such as title and confirmation text.
Client to provide logo and brand colours for form build.


Turnaround within 15-20 working days once the project is assigned and assets received for the form build.
Cost and additional information

Quote ref: #1961466711

Number of credits = 12
Professional Services Terms
The work described hereunder must be redeemed within 12 months from purchase, on a date and time to be agreed with dotdigital. Unless due to the availability of Engagement Cloud, any failure to instruct dotdigital to commence or agree the work described (in whole or in part) will result in forfeiture of the entirety of the fee and no credits or refunds, pro rata or otherwise, will be provided. In addition to the dotdigital Terms, this product is also subject to the terms found at:
https://dotdigital.com/terms/ps-terms/