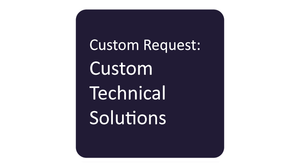 University of Aberdeen - Advanced Personalisation Consultancy
Regular price

Price on Application

Sale price

30 Service Credits

Sale
University of Aberdeen require an Advanced Personalisation block, hereafter referred to as AP block; that utilises the Webinsight data University of Aberdeen already capture.

The AP block with count the number of page views held in the Webinsight data and sort them based on most viewed. Once the records have been organised the AP block will take the most visited web categories and display pre-determined content held in account insights. The template campaign dotdigital will build will contain 3 content blocks within the AP.
dotdigital Deliverables

Count the web views using the first value in "page_title" e.g. Campus Life | Students | The University of Aberdeen
Sort the page views by most viewed categories. (see list of categories below)
Display pre-written content held in a account insights collection name TBC. (1000 character limit)
The email template will contain 3 AP blocks.
The pre-written blocks will contain a title, text with a clickable link and an image.
Full project overview present in the SoW
Cost and additional information

Quote ref: N/A

Number of credits = 30
Professional Services Terms
The work described hereunder must be redeemed within 12 months from purchase, on a date and time to be agreed with dotdigital. Unless due to the availability of Engagement Cloud, any failure to instruct dotdigital to commence or agree the work described (in whole or in part) will result in forfeiture of the entirety of the fee and no credits or refunds, pro rata or otherwise, will be provided. In addition to the dotdigital Terms, this product is also subject to the terms found at:
https://dotdigital.com/terms/ps-terms/